ABOUT US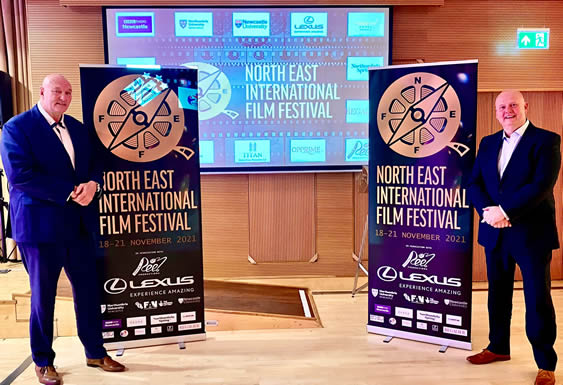 Titan Proudly Sponsor The Northeast International Film Festival
---
TITAN Media Close Protection Ltd is an SIA regulated and leading Security company who operate to Quality Management Systems. All TITAN operatives are fully Security Industry Authority (SIA) trained and licensed in their respective specialist fields. TITAN was established in the 1990s by certified close protection instructors Mark Timmons and Stephen Butler. During the London 2012 Olympics, Mark and Stephen headed the teams providing close protection for the Olympic Committee and world football's FIFA President. Whether on set with Steven Spielberg on the Disney's classic BFG or protecting the cast and crew of "Harry Potter" or indeed one of the biggest boy bands in the world "One Direction", TITAN is regarded as one of the premier U.K. security companies specialising in Television and Film. TITAN provides highly experienced and dedicated security operatives throughout the U.K.
Mark and Stephen understand that whether on location or in the studio the production process is a fast paced and rapidly changing environment. Therefore TITAN supply experienced security personnel on demand, on time and within the production budget.
Reliability, Flexibility & Confidentiality
TITAN Media Close Protection Ltd prides themselves in offering all clients a reliable, flexible and confidential security service covering the entire U.K. We will deliver you a tailor made security plan with unrivalled passion enthusiasm and commitment in order to meet your business needs. Titan employs a number of security personnel throughout the U.K many being ex-service personnel who have served their Queen and Country. All our operatives have specialist skills in their respect fields as well as good regional knowledge.
For further information please don't hesitate to contact us.
TITAN offers clients total peace of mind and security in an ever changing world.