SERVICES
Dynamic Management Team
Having in place a professional dynamic management team with over 30 years' industry experience and with ex-military personnel recruited into key positions, TITAN understand the benefits of having a truly capable team giving you peace of mind and security in an uncertain world.
Total integrated solutions tailored to your individual requirements
We offer bespoke security solutions that will help prevent security risks/threats. TITAN fully understands the importance of working to tailored security solutions to ensure that our professional services meets with the client's very high expectations. TITAN believe this is key to any good business relationship.
TITAN Operatives
All TITAN operatives are fully Security Industry Authority (SIA) trained and hold front line licenses in their respective specialist fields, all our operatives are vetted and conform to BS7858 standard. Continual personal development is ongoing for every operative.
Man Down Personal Safety System
TITAN use a personal safety device system 'Man Down' which comes equipped with a two-way radio, that allows the controller to talk directly to the operative when the alarm is activated enabling the control room to respond with the appropriate emergency services.
This is a vital fully certified system which is accredited by the Association of Chief Police Officers (ACPO).
---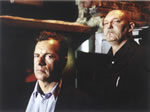 Film & Television
We understand that whether on location or in the studio the production process is a very fast paced and rapidly changing environment. Therefore TITAN supply experienced operatives on-demand, on-time and within the production budget.
Location Support
TITAN offer a full location support service many of our operatives come from a location background whilst others have gained valuable location knowledge and skills over the years.
Coning Service
TITAN offers a complete coning service a vital part of any film production. All our operatives are experienced and skilled to carry out this task on any scale.
---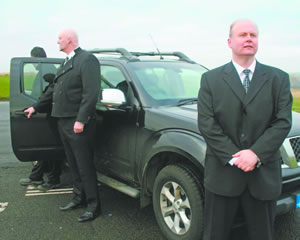 Close Protection
Assignments are often of an extremely sensitive nature. After carrying out a full detailed Risk/Threat assessment TITAN will produce a comprehensive and cost effective strategy, ensuring the client can carry out their everyday activities securely, in the knowledge that their well-being is under the close observation of our operatives, who will conduct themselves professionally and discreetly according to the political, cultural and religious environments in which we are required to work, whether here in the UK or overseas.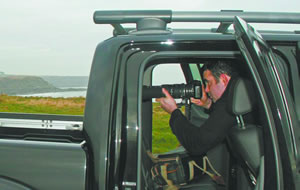 Surveillance & Investigations
TITAN specialises in investigations using covert mobile and static surveillance cameras in both rural and urban locations. TITAN achieves this by using the latest still & video equipment. We also incorporate the use of hi-tech covert electronic surveillance systems.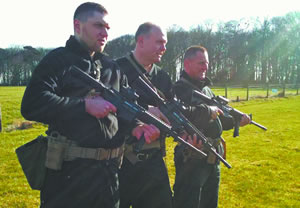 Asset Protection
With an ever increasing and sophisticated criminal element TITAN offers an insured overt and covert protection service for high-risk valuable goods at static locations whether here in the UK or Overseas and during their transportation.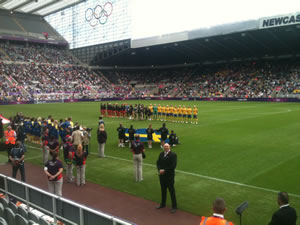 Special Events
We regularly undertake special events such as corporate functions, shareholder meetings, festivals, concerts, weddings and parties, the later are usually one off affairs and are often held in unfamiliar surroundings. TITAN offers the client, discreet and efficient operatives to control access and protect their guests and their property.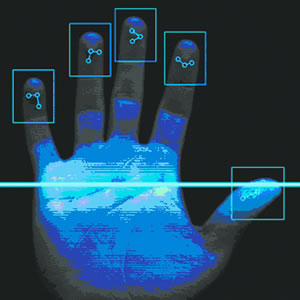 Hi-tech Innovative Solutions
At TITAN we are passionate about technology and we offer innovative solutions, working in conjunction with our leading-edge partners. This brings real unique benefits to our clients, from forensic deterrents such as Smart Water to the latest Biometric Systems. We also offer Intelligent lead CCTV Systems and Advanced Access Control Systems.
Industry & Commerce
We have security operatives working 24/7 throughout the U.K. using tailored security solutions whether it is a retail park, construction site, factory, office or just alarm response. TITAN typically deploys highly experienced and dedicated uniformed operatives to provide a visible security presence.
Advanced Drivers
Whether business or pleasure we have fully trained and insured advanced drivers. We can also offer a large pool of vehicles to choose from, not only ensuring the safe transportation of the client from one place to another quickly and efficiently, but should a situation arise TITAN operatives will react quickly and move the client to a secure location.